Available Foil Designs
From our Signature and Hardscapes collections, meet our current patterns.
Shop now
Luxury in Every Detail
At Modern Foil, we don't just follow trends, we set them. With an emphasis on art and fashion, our team of visionary designers are continually curating a collection of inspiring designs and patterns. Redefining luxury and elevating your hair coloring experience.
Our signature hair color brushes are meticulously engineered to provide not only exceptional performance but comfort and style. Embodying modern beauty, our brushes are ergonomically designed to fit naturally in the hand, allowing hairstylists to work effortlessly and express their creativity seamlessly.
Now available
The Signature Brush
Carefully designed with every detail in mind.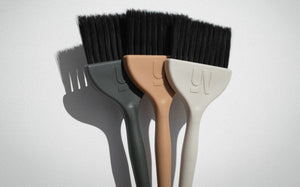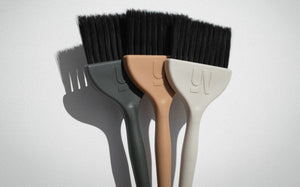 "
Modern Foil was created for stylists' who want a functional product with a modern aesthetic. This is OUR brand, made for us by one of us, and it's just getting started.

"